The FOTi Group is an engineering consulting company, able to solve operational performance inefficiencies in distribution centers through basic Industrial Engineering process improvement initiatives and Operational Methods Training.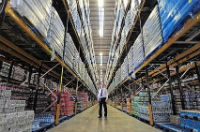 Our focus is on People, Processes and Technology. We create seamless "High Performance" work environments in the shortest period of time, using minimal resources, while delivering "break-through" results to the bottom line.

The customers that benefit the most from our services include Food Retailers, Mass & General Merchandizers, the Apparel & Drug Industries, 3PL providers and Mail & Parcel organizations.

We can help immediately if you have an issue with: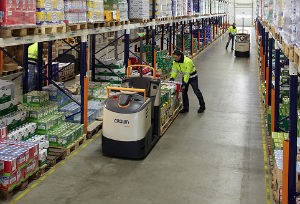 On time & accurate delivery
Damages from poorly built pallets
Productivity & Labor cost
Benchmarking your operational performance
Managing peak volume periods
Re-Slotting your facility
Temporary or Interim Management support
Safety
Productivity improvements will be seen in the range of 30% to 50%

Simultaneously, miss-picks will be reduced, injuries will drop, pallets will be more stable, and space will be better utilized. We can simplify the handling of seasonal / promotional items. The result is inevitably an increase in "on time deliveries" to your customers.

We guarantee it!

These results are achieved with a low risk, moderate investment level (as we work with your current technology, machinery and manpower) and we will provide a financial return in less than four months. Improvements are sustainable over time because of our commitment to knowledge transfer, which we embed using our unique Methods Training.


DC performance contributes directly to Supply Chain efficiency.

Our secret lies in good Labor Management and use of a carefully designed Training Program. Through these initiatives, any organization can reduce fulfillment costs while increasing throughput and customer service. Your overall Supply Chain performance will be significantly enhanced.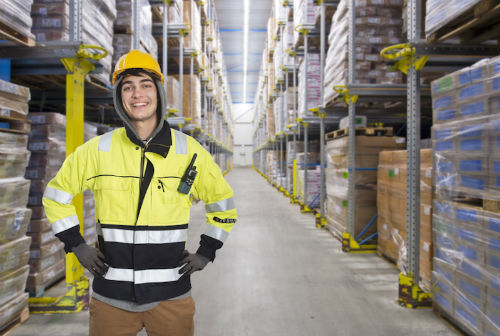 Focus on Material Flow, Process Flow, Information flow, DC layout and slotting
Implement quick hits
Eliminate bottle necks and streamline processes
Create a balanced and integrated workflow throughout the operation
Invest in Methods Training program to deploy best practices and procedures
Build accountability at each level of the organization with proper KPIs
Create an engaged work force with "Leading Practices" supported by the right Development Program
Review the incentive program, which must be built on a solid foundation of procedures, methods and standards
Focus management attention on the details!
Ron Foti leads a team of operations experts with years of hands-on management experience. We work with a carefully selected small team which has an extensive process improvement background and has created breakthrough performance improvement for the past 20 years in over 100 distribution centers around the world. We personally engage ourselves in each project to ensure that we deliver unmatched savings and improvement.

Both unions and management are delighted by our first-hand training methodology used to teach leading practices.

Additionally, we offer an operations management training module for the supervisors and operations manager, providing the skills required to effect immediate and sustainable improvement. Our Training Program makes all the difference for the employees, and we seek to engage the hearts and minds of the entire work force.

We improve operational performance, and we believe that we can do it faster than anyone else.